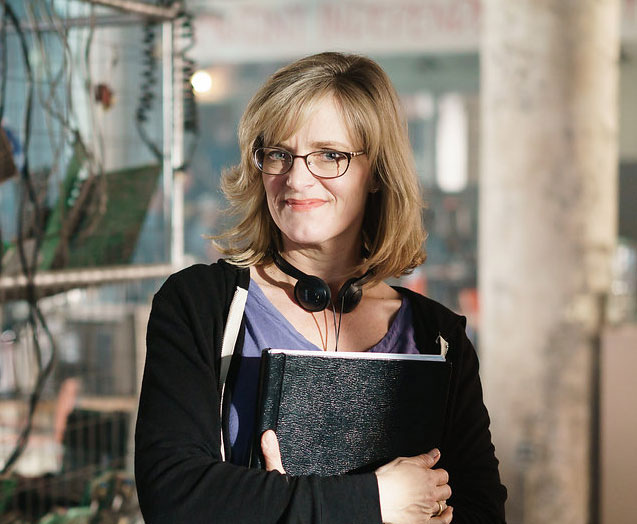 Daisy von Scherler Mayer is an American film and television director. She has directed the feature films PARTY GIRL, MADELINE, THE GURU and SOME GIRL(S). Her television directing credits include: THE WALKING DEAD, BOSCH, GET SHORTY, RAY DONOVAN, FEAR THE WALKING DEAD, ZOEY'S EXTRAORDINARY PLAYLIST, A MILLION LITTLE THINGS, HOUSE OF LIES, CRAZY EX-GIRLFRIEND, HALT AND CATCH FIRE, MOZART IN THE JUNGLE, ORANGE IS THE NEW BLACK, NURSE JACKIE, SHAMELESS and MAD MEN. At present, von Scherler Mayer is directing the upcoming FX series, Y THE LAST MAN, based on the popular graphic novel.
The 1995 Sundance Film Festival marked the debut of von Scherler Mayer's critically acclaimed, cult classic PARTY GIRL, which launched Parker Posey. Co-written with Harry Birckmayer, the film's success led to a Fox television series. Next von Scherler Mayer adapted and directed the classic children's book MADELINE into a Columbia Pictures film starring Oscar winner Frances McDormand. She followed this with the Bollywood-influenced screwball comedy THE GURU, starring Heather Graham and Marisa Tomei, for Working Title Films and Universal Pictures. Her most recent film was an adaptation of Neil LaBute's play SOME GIRL(S), starring Adam Brody, Emily Watson and Kristen Bell.
As a television director, von Scherler Mayer has worked in both hour-long drama series and half-hour comedy for network, cable and streaming services, including ABC, NBC, CBS, AMC, Showtime, Amazon, Netflix, Epix and Hulu. In 2019, she received a Gracie Award from the Alliance for Women in Media for her work on "The Walking Dead."
A native New Yorker, von Scherler Mayer worked backstage at the Delacorte Theater as a teenager and spent her early 20s as a production assistant for Sidney Lumet and Mira Nair. She also trained at the Williamstown Theater Festival, Circle in the Square and the Atlantic Theater Company. A Phi Beta Kappa graduate of Wesleyan University, where von Scherler Mayer received High Honors in Theater and also studied film with professor and film historian Jeanine Basinger, von Scherler Mayer began her career as a theater director.
In addition to her directing work, von Scherler Mayer is an artist-in-residence at the American Film Institute where she mentors for the Directing Workshop for Women. She lives in Los Angeles with her husband, film and television composer David Carbonara, and their two daughters.